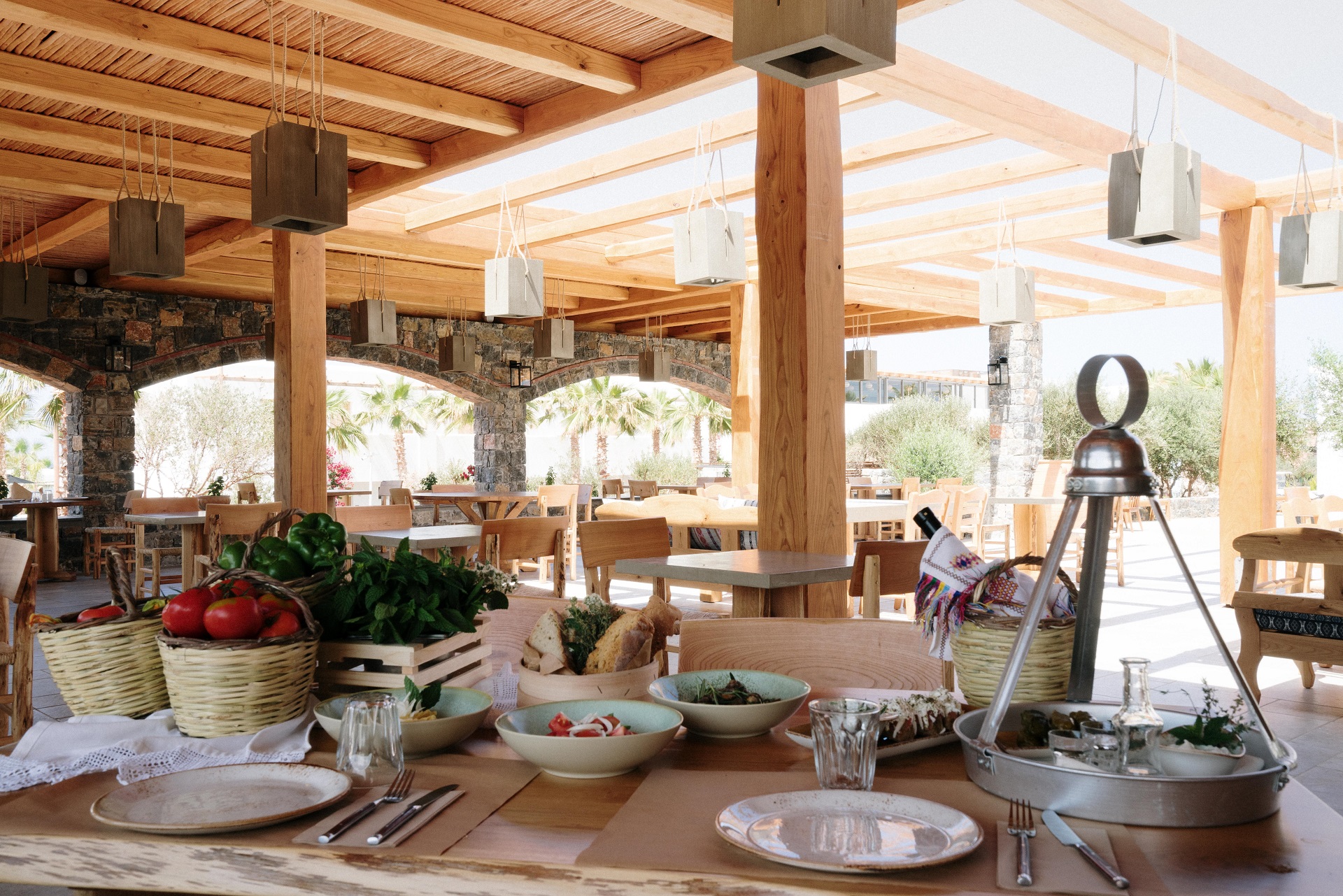 DRESS CODE
Resort Elegant
In a serene setting surrounded by olive trees, Vegera promises an authentic Cretan dining experience.
Our cook prepares traditional heritage recipes with love, meraki, local ingredients, and fresh organic produce from our garden. Experience the true essence of Cretan cuisine, where authenticity and flavour harmoniously come together.
Discover our gastronomic experience with remarkable menus, international fusion cuisine, and gourmet flavours in a relaxing and blissful ambiance.